From The Top
Ready for a wild ride, with twists and turns and tunes? From The Top will delight your ears and eyes with an improvised musical that will leave you wanting more!
First Fridays are now From The Top Night at Unscrewed Theater! Every First Friday at 7:30pm MST!
Join us as we create fully improvised musicals from audience suggestions! Right before your eyes.
Alan
Alan Ray Trammel is an American Comedian, Actor, Artist, Writer, Office Clerk and Visionary. Making people laugh since age five, Alan has honed his craft to make friends and influence people. Find him patronizing a burrito stand or on stage performing Improv Comedy with Not Burnt Out Just Unscrewed. He likes cheese.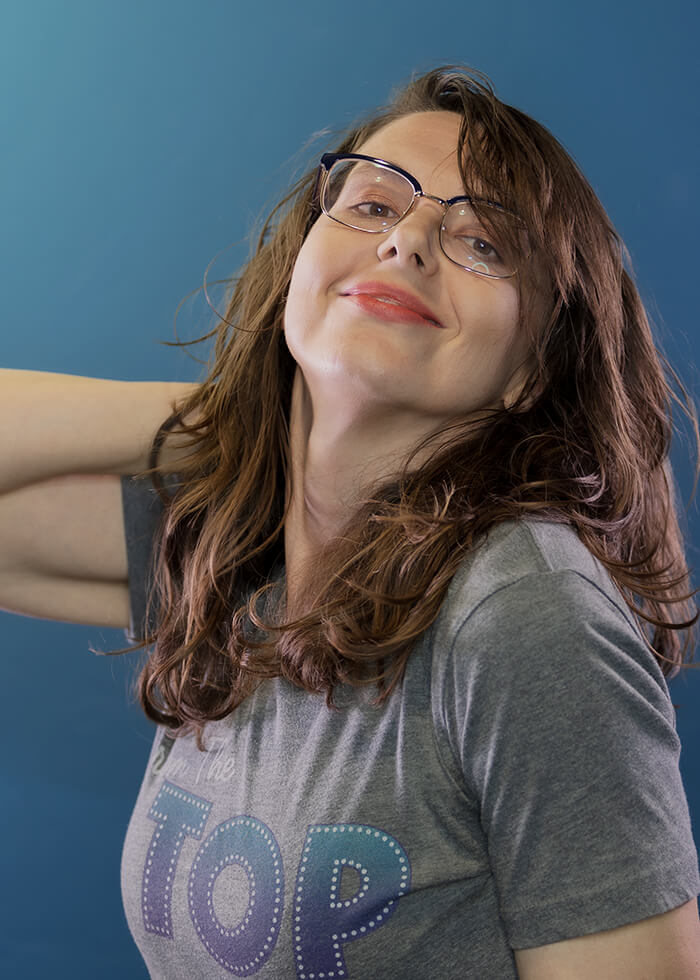 Allana
Allana's bio coming soon.
Anna
After making her debut in homemade bell bottoms for her parents – playing fake guitar to Sha-Na-Na circa 1980 – Anna has been pretending ever since.
Not even close to being formally trained as an actor or singer, Anna fell in love with improv, then combined the love of making up songs, and fell into the laps of her wonderful troupe mates.
Making her living in serious matters, musical improv is by far the most fun she's ever had.
CJ
CJ has yet to decide what he wants to be when he grows up; after dabbling in nuclear engineering, radiation therapy, mining, software engineering, and Artificial Intelligence he's still searching for the next interesting thing. Improv is his latest passion. He enjoys testing the tolerance and endurance of music teachers by taking piano, guitar and sax lessons much to the dismay of his two dogs.
Melissa
Melissa's bio coming soon.
Maud
Maud has long loved to sing, but it wasn't until 2019 that her husband Steve turned her on to improv. Maud was voted "Most Musical" in high school, where she studied classical violin and spent untold hours trying to mimic the vocalizations of her idol, Prince. Last year she realized a lifelong dream by getting a guitar, which she practices regularly with the goal of playing at open mics. She likes to pet her dog and walk her spouse.
Rob
Rob has left a path of improv and theatrical destruction in his wake that covers vast regions of space and time. Since joining his first improv troupe in 1986, he has been balancing physics and astronomy by day with improv and theater by night. Currently he can be seen performing with Not Burnt Out, Just Unscrewed, From The Top and saving the world (when he's not trying to destroy it ) with Comic Chaos. Outside of improv he is currently a member of One Rehearsal Short in Tucson.
Ryan
Ryan is known to have told his mom "I don't like to sing" when she tried to coax him to sing along with Disney. Looks like his mom did know best.
Later in life he found more inventive ways to get attention…classic middle child. Beginning with parodies with his brother, several sketches during high school, and a stint as a Blues Brother in college, he finds himself still making up songs for attention.
Thanks for watching, it makes him feel special.
Tamara
Tamara is a native New Yorker, but she spent the last seven years living abroad in Tokyo teaching English. She's happy to be back in the states where I can find clothes and shoes that fit me.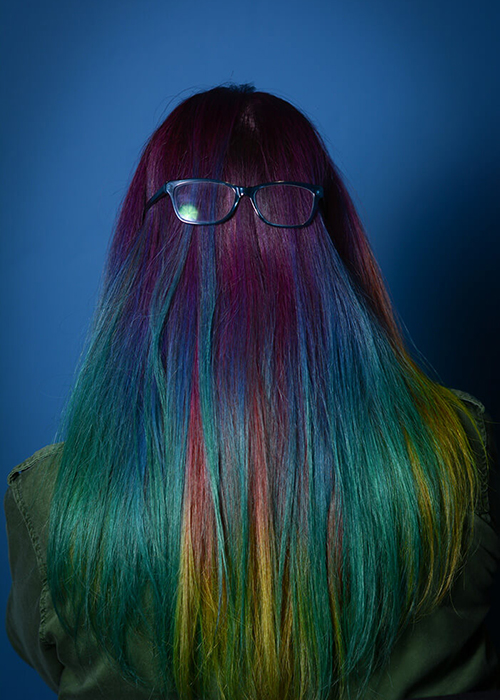 Cy
Cy Barlow is a musician with an IT day job. She's a perpetual student of music, theater, and improv and relishes every opportunity to entertain people.
Along with being the musical director for From The Top, she performs with Unscrewed Theater's Not Burnt Out Just Unscrewed and Tucson's nerdiest steel drum band, Apocalypso.
Cy is probably not your uncle.
David
David is an incredibly silly person, with a passion for every sort of artistic performance he can get people to watch or listen to. He's sang lead in a band, streamed games on Twitch, been in more than one choir, fought in medieval tournaments, and done stage acting and improv at the Gaslight, Beowulf, Comedy Playhouse, Community Players, and Unscrewed Theatres in Tucson.
He currently works as an IT technician, kicking printers and instructing people to turn it off and on again, when not up on a stage or in a recording booth somewhere, or just stuck in whatever latest book or video game he has gotten hooked on. He is super stoked to be part of From the Top, as making up songs has been something he's done since he was a kid, after being raised on an odd mix of musicals, classic rock, and anything Dr. Demento played. Enjoy the show everybody!
Dawn
Dawn McMillan made her stage debut at aged 4 as the "Two Turtle Doves" in her school play, and she dreams of one day making it to "Partridge in a Pear Tree". Since big dreams take time, Dawn busied herself doing film, theater, television and radio. In college at Stanford, Dawn double-majored in Psychology and Communication, but nevertheless could be found wandering around singing and acting.  She was an inaugural member of co-ed a capella group Everyday People, co-lead singer for the band Never Been to Texas, and a frequent performer with Ram's Head Theatrical Society.  Some of Dawn's favorite theater experiences include musicals like West Side Story, Camelot, Brigadoon, Grease, Evita, Peter Pan and A Chorus Line. Being a classical theater buff, Dawn is thrilled to have appeared with the Classical Theater Lab in Los Angeles and to perform in numerous classical theater productions.
While in Los Angeles, Dawn studied acting with Milton Katselas and Jeffrey Tambor at the prestigious Beverly Hills Playhouse, studied improvisational acting technique with Stephen Book, got a record deal with Quincy Jones, and toured Spain as a back-up singer to Spanish superstar Rafael. She produced live stand-up comedy and cabaret events. If Dawn seems vaguely familiar somehow, it is probably from the Film, Television, and Voice-Over stuff, and if you're super-curious, much of it is on IMDB.com.  Dawn left show-biz to be a stay-at-home Mom, and has recently jumped back into the work-outside-the-home world by being a Mental Health Therapist and Life Coach.
Dawn is thrilled to be back in the thick of it and whooping it up with From the Top. When not From the Top-ing, parenting, and therapizing, Dawn appears with Musical Mayhem Cabaret, Arizona Repertory Singers and exists as half a song-writing team, half a screen-writing team, and a half-dead zombie exhaustedly staggering through life fueled by coffee and chocolate. Just kidding about that last part. Mostly.